Wonder Trade is now possible in the Pokémon BDSP, which didn't exist when the game was originally released. Wonder Trading allows two trainers from around the world to trade without knowing in advance what Pokémon they will receive. It just sends Pokémon to the world and returns a completely blind new Pokémon. It's common for trainers to come across a lot of Bidoof or Starly while Wonder Trading, but it's rare for other players to be very generous. In the past, trainers have used Wonder Trading for Shiny Pokémon as part of a special event or giveaway.
Wonder Trading was added to the collection when Pokémon X and Y were released. Almost all Pokémon can be sent to this world except Eggs, Mega Stones or Pokémon with special ribbons. Wonder Trading has been added to the game as part of Update 1.3.0. Arceus in Pokémon BDSP can also be collected with this free patch. In addition, a building "Global Wonder Station" where Wonder Trading can be performed has been introduced.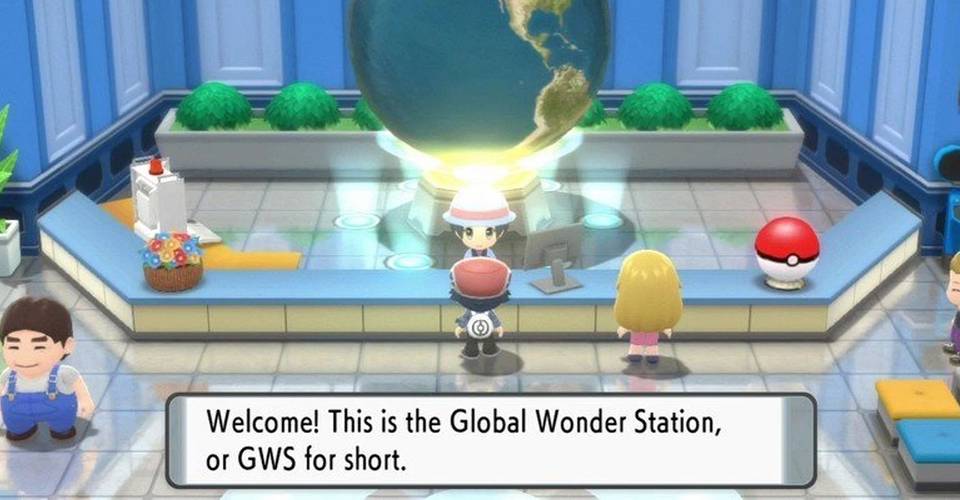 After updating the Pokémon BDSP, head to Jubilife City to find the global wonder station. It's located near the bottom of the city and was initially blocked prior to this update. Once inside, the trainer can immediately start Wonder Trading with other players around the world. Although, there are some customization options to help players choose the source of their Pokémon. Just approach the receptionist to get started.
How to use Wonder Trade in Pokémon BDSP
After talking to the receptionist, select the "Transaction" option and choose the Pokémon you want to send. Players now need to select a geographic point on the Earth. Each globe represents a different location around the world, and transactions are actively taking place. Once a location is selected, the game will start looking for trainers within that radius, and if there are no trainers within the radius of the player's chosen geographic point, the game will automatically move to the closest people.
After finding someone to trade, the Wonder Trade process will begin. The Global Wonder Station in Pokémon BDSP also keeps track of the number of Wonder Trades a player has successfully completed. Drilling down into the menu will reveal the transaction history, where trainers can view a history of all their previous transactions. Information such as traded Pokémon, original trainer names, and where they were found will be tagged. This is a small feature that provides better background information on the Pokémon you receive.
Trainers can trade with each other or go to professional websites to trade. You can find many Shiny BDSP Pokémon and BDSP Held Items you want in PKMBuy. If you find it troublesome to look through, you can search it in the search bar. If not, you can contact customer service. PKMBuy provides players with not only BDSP services, but also Sword and Shield and PLA Alpha Pokémon for sale. Everyone is welcome to buy. Now many products have been discounted for the benefit of customers. This is a good opportunity!